R400.00
Vigo Protein
WHAT MAKES VIGO PROTEIN DIFFERENT?
It is Medical-grade protein (Netherlands): Native whey protein, the grade used in medical and infant nutrition, is made by direct filtration of proteins using fresh milk as starting material. It is different from regular whey proteins which are extracted from liquid whey from cheese manufacture.
Native grade is a purer form of whey protein with a finer texture, better mixability and nutritional content. You'll see the difference once you open the tub!
Single Source Proteins: the protein is derived from whey protein concentrate (WPC80). No protein blends, added amino acids, whey powder, milk powder and soy protein.
Clean formulation: we use no aspartame, acesulfame-K, Saccharin or Cyclamates (sweeteners), artificial food colourants and preservatives.
Ideal for everyone:for all ages – Children and teens – Adults & Seniors – Athletes
Short and simple ingredient list: Our ingredients list is simple and easy to understand:
Protein
Natural colourant
Flavouring
Sweetener
Forms no lumps on mixing: Perfect to add to your favourite beverages, smoothies, yogurt, cereal and recipes (pancakes, protein bars, etc.) for a healthy protein boost. We love adding ViGO protein to plain yogurt for breakfast! It mixes easily and forms no lumps.
Pack size: 1000g
Flavours: Strawberry/ Chocolate/ Vanilla
Description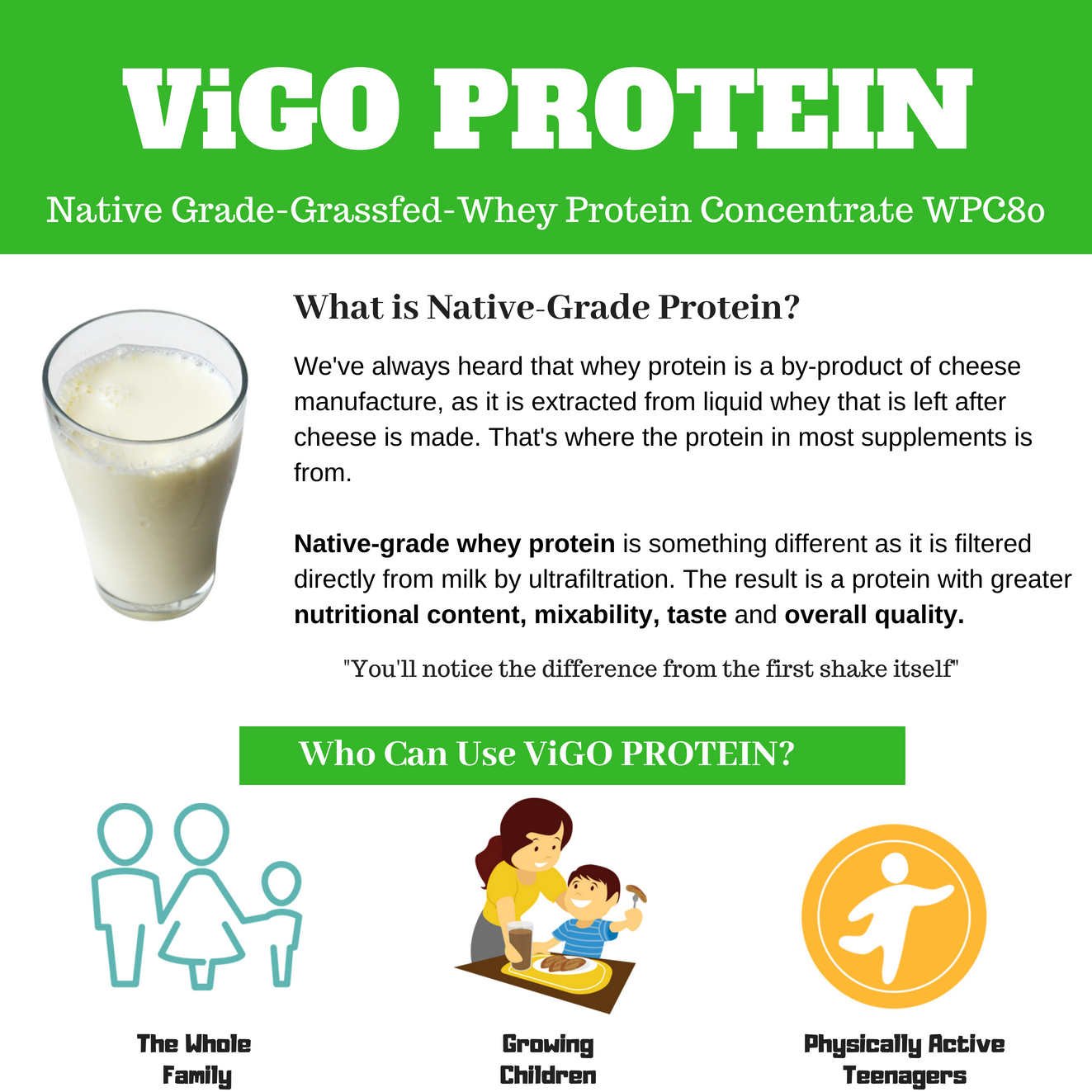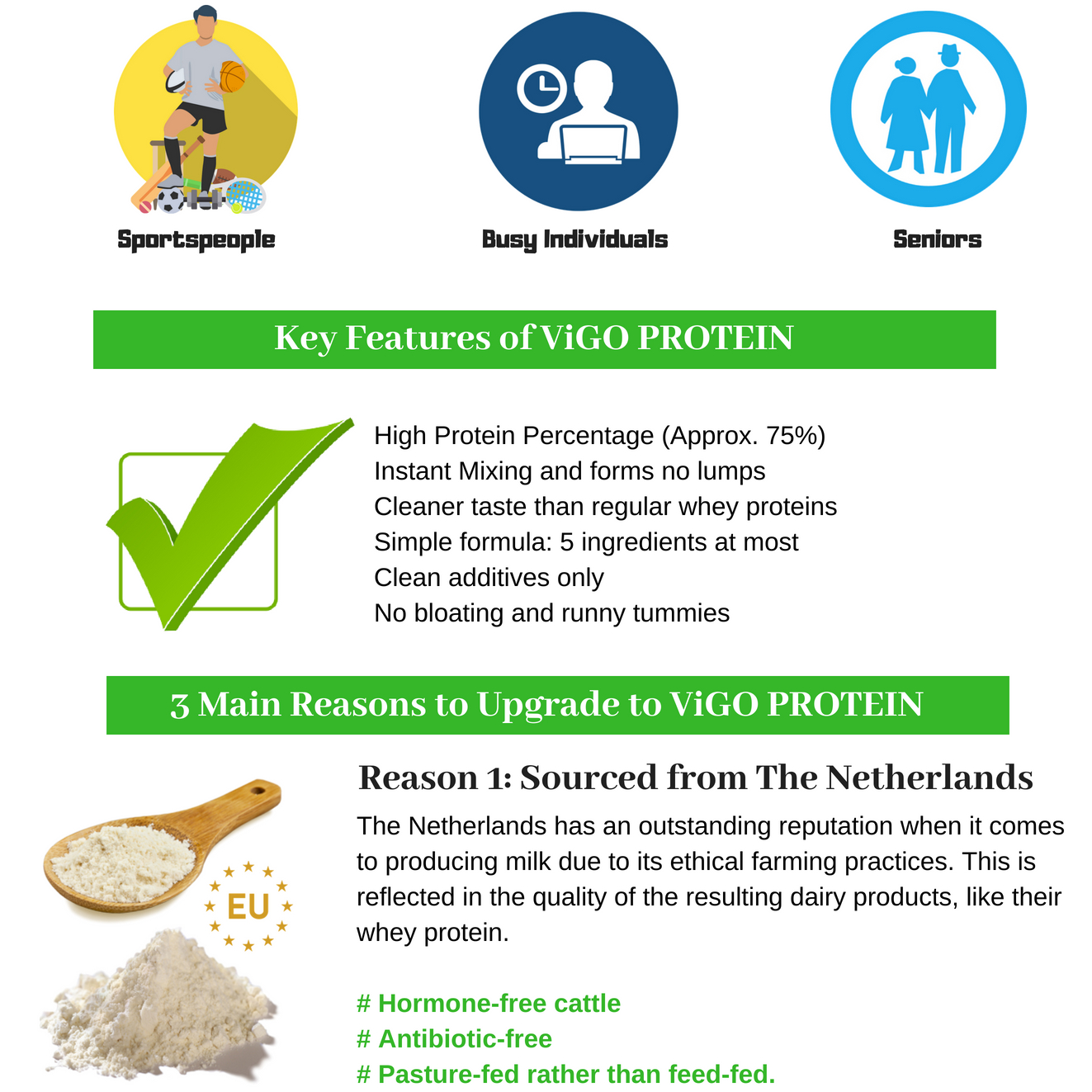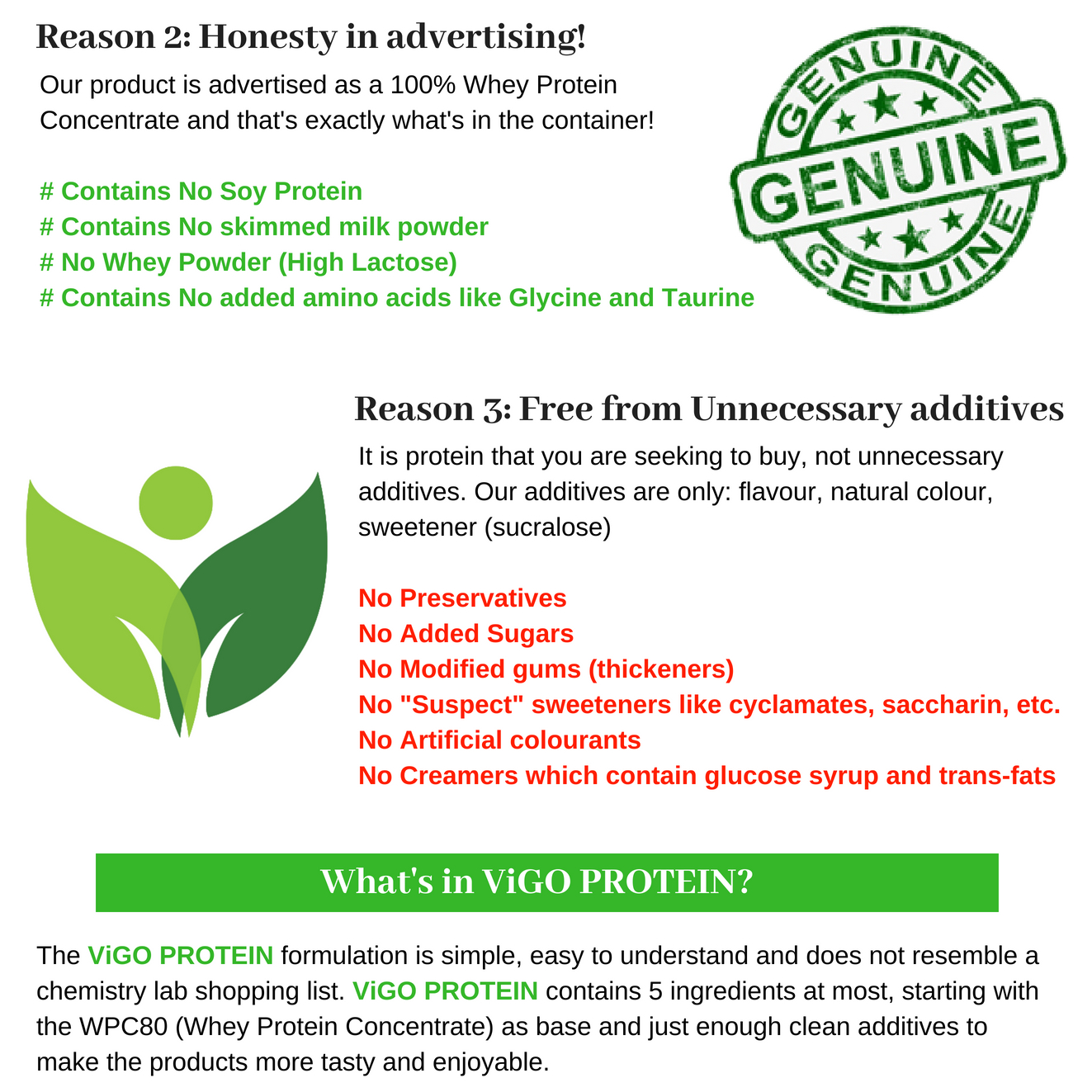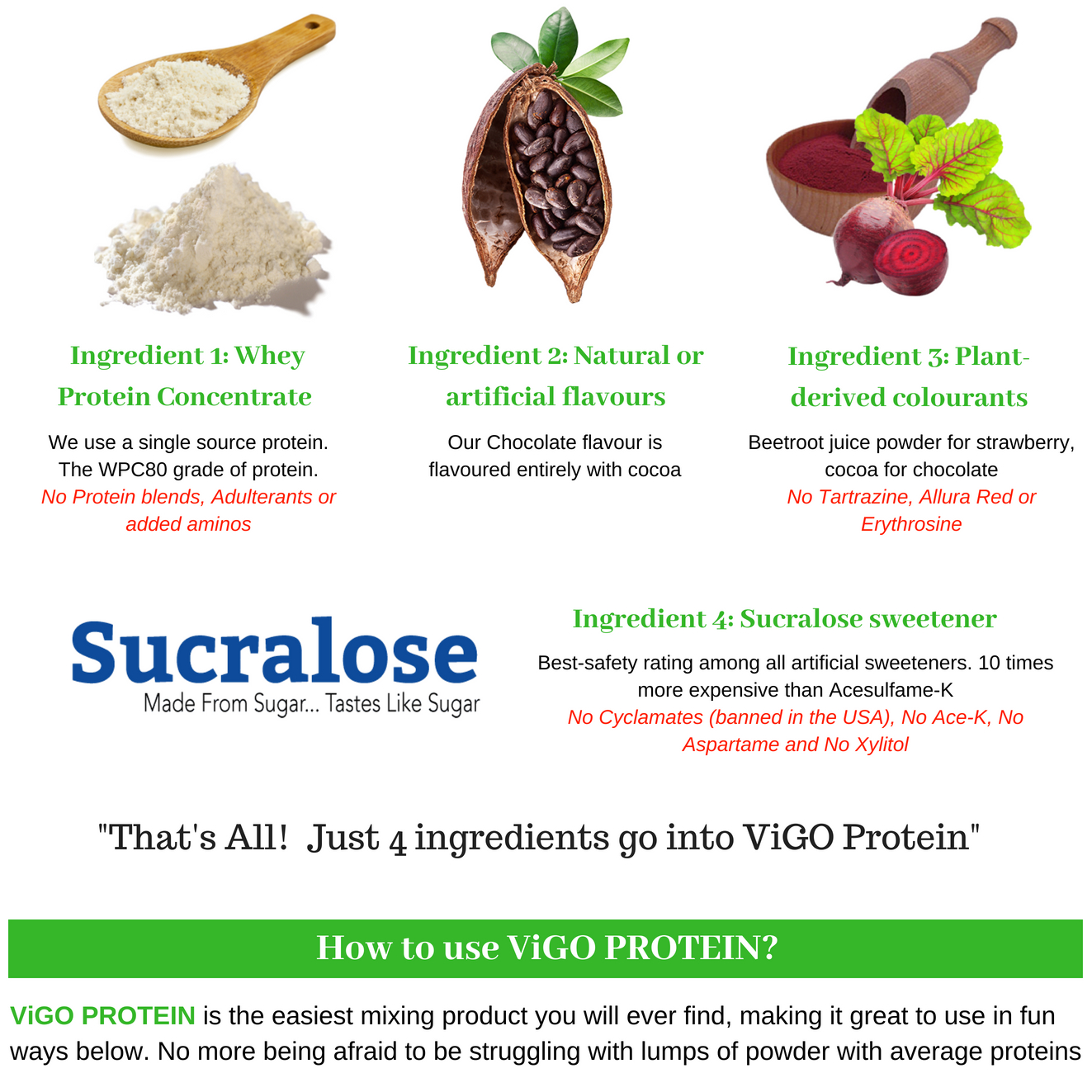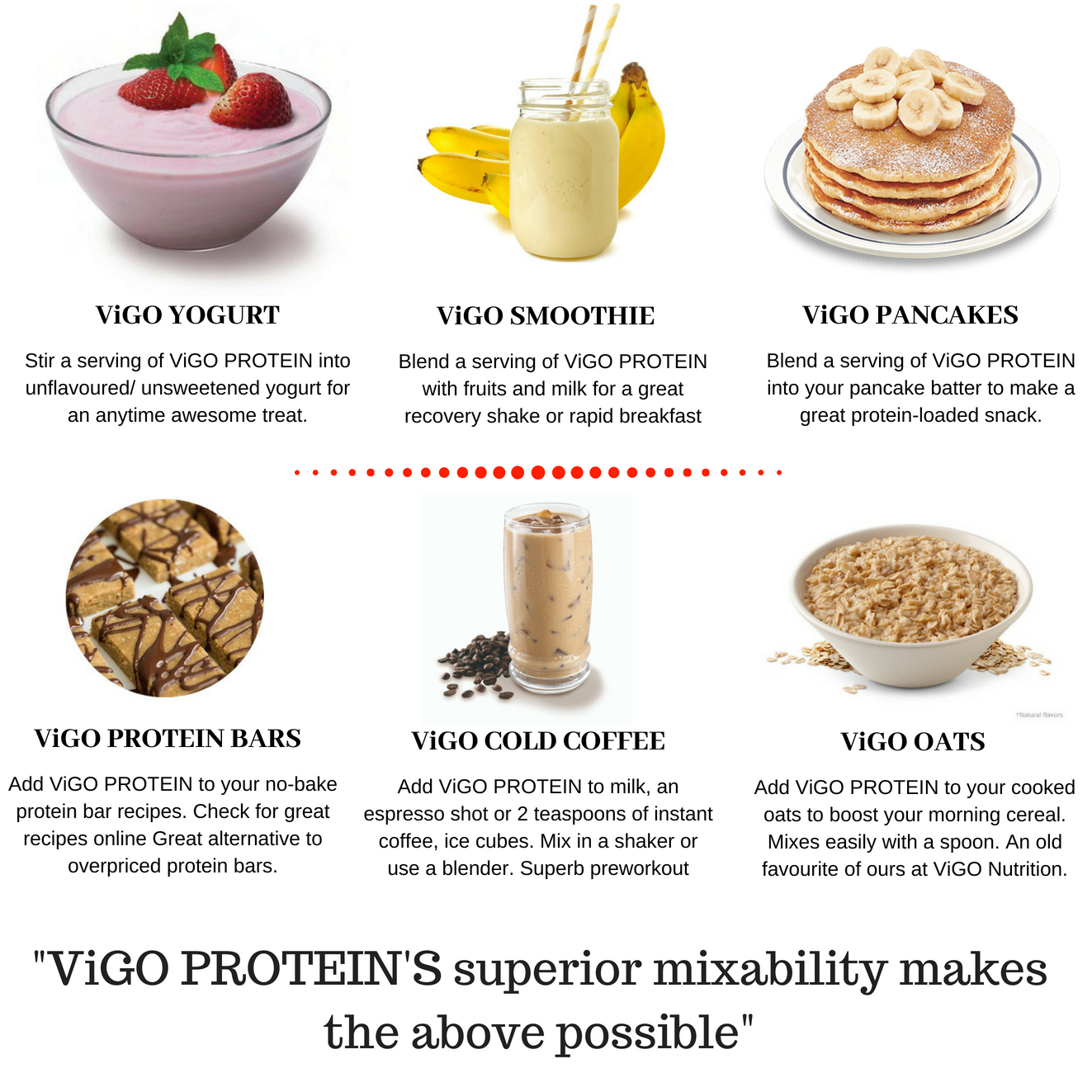 Additional information
| | |
| --- | --- |
| Flavour | Chocolate, Strawberry, Vanilla |